INTERVIEW | an insider look at Bishop Briggs and her new single "Baby"
Photo Credit: Jabari Jacobs
Gold Hand Girls: How does it feel to finally have your first LP, Church of Scars out?
Bishop Briggs: It's so surreal. It feels so exciting to have put out a body of work that represents this time in my life.
GHG: You've lived all over - Tokyo, Hong Kong, and now LA - how do you think living in all of these different cities has influenced your sound as an artist?
BB: Those places have such an amazing energy to them and you can't help but feel creative. Growing up my parents played lots of Motown music in my living room and that was also a huge influencer for me.
GHG: Do you think the different cultures have also influenced your personal style when it comes to fashion and beauty?
BB: I'm a huge Sailor Moon fan who is one of my fashion inspirations, but I think I'd be a huge Sailor Moon fan regardless of growing up in Asia but yes the fashion and style in both Japan and Hong Kong is incredibly stimulating and visionary.
GHG: Do you make it back to Tokyo, Hong Kong, or your parents' hometown Bishopbriggs often?
BB: My mum wishes I was in Hong Kong more often and I'm trying to make it happen… But I try to visit everyone as often as possible! I get to go to Glasgow on tour (Bishopbriggs is right outside of Glasgow) in September, which is so exciting and surreal.
GHG: And why did you choose to take your stage name from that town?
BB: Bishopbriggs is where my entire family is from and I would visit every summer growing up. It felt like something really special to have a stage name that reminded me of where I came from every time I introduced myself.
GHG: You've opened for some huge artists in the past -- but how excited are you to be selling out headlining shows in major markets like NYC and LA?
BB: It is all the goals and all the dreams come true. I have truly been crying with gratitude each night on stage.
GHG: Tell me about your favorite song from the new record, and your favorite one to perform live.
BB: My favorite song… It's so tough to pick… But I think my favorite song would be "Water". It's a song I did with a producer named John Hill and I feel as though its one of my most vulnerable and direct songs I have ever written. Getting to perform it live makes me emotional every time.
GHG: I've read that your history performing goes all the way back to karaoke when you were 4! Have you always known you wanted to pursue music?
BB: It's always been tunnel vision for me and I really don't feel as though my soul is filled by anything other than music.
GHG: Gold Hand Girls is an empowerment platform for female creatives. Any advice for girls looking to get into the music industry?
BB: First of all, thank you so much for taking the time to talk to me. I love what you stand for and what you represent. I think the best piece of advice I can give any girl or woman in any field is to have standards. There were a lot of situations that I was in that, despite someone telling me everything I wanted to hear, I knew that I deserved better. It's really difficult to have standards when you want the dream so badly, but ultimately, you have to make sure you're working with the right people and people that respect you and people that uplift you. That is number 1.
---------------------------
Stream her new track, "Baby," out today:
"My new single, 'Baby' is about my love life. I am learning that in order to love someone else you have to love yourself. I feel that imperfections have a way of really showing you who someone is. This song is cheeky and light and it has left me feeling more liberated than ever. I hope you like hearing about conversations I normally have in private with my friends!"
- Bishop Briggs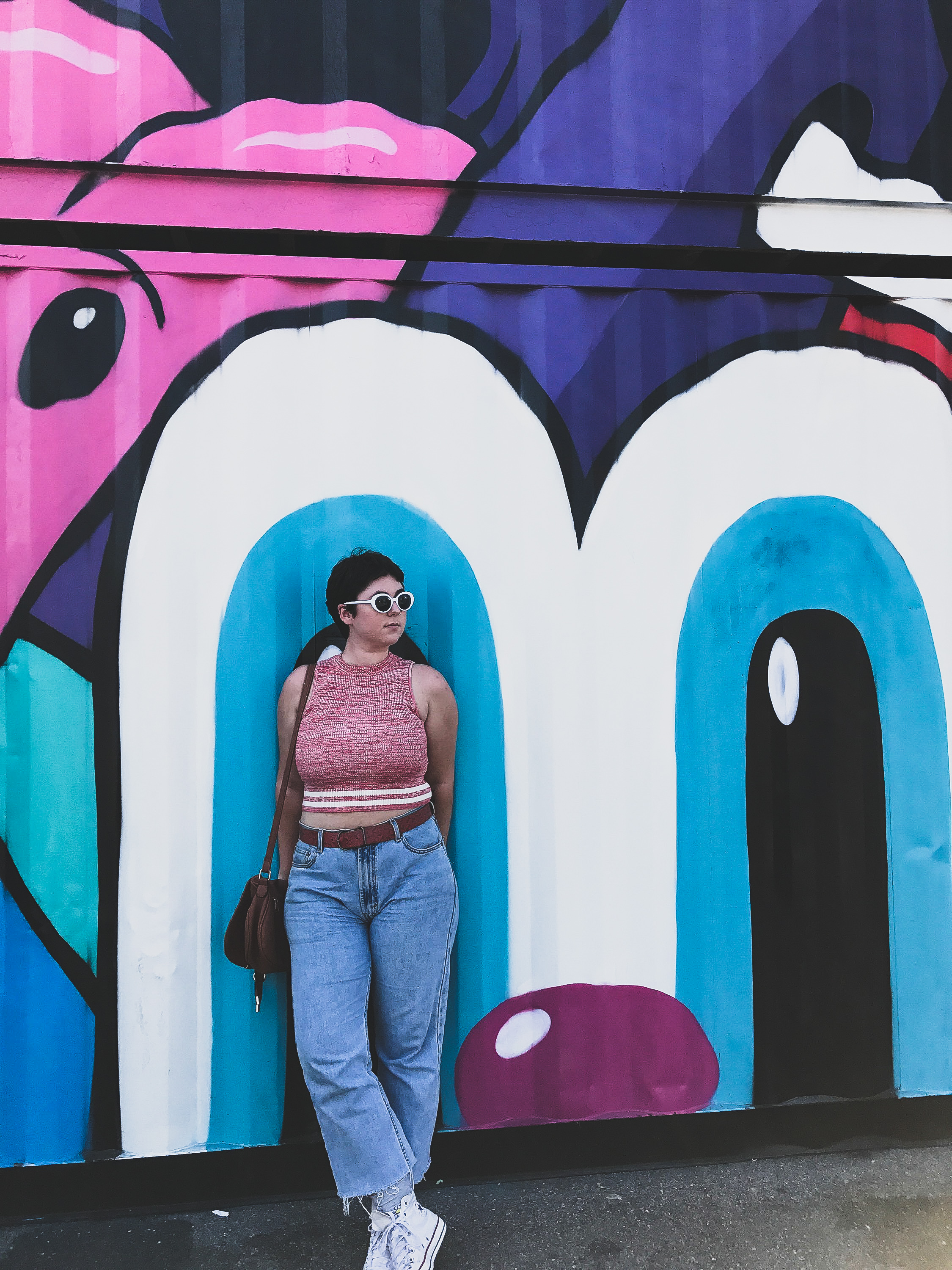 Violet Foulk is a music industry professional, coffee addict, photography junkie and dog lover based in Massachusetts. She manages a bakery by day, while also making time to freelance in music publicity, shoot live shows, and interview badass female musicians and creatives. After growing up in a small beach town near Cape Cod, she moved to NYC for college and stuck around for a couple years to work in music PR, before heading back to Massachusetts where she's currently having a blast. Follow her on Insta: @violetfoulk